This is an 80cm round coffee table with a simple textured surface. It pairs beautifully with our Lava Linear coffee table (shown in the photo) which is a smaller diameter but is taller so they can overlap in a attractive and spatially useful design. Relying on some of the oldest artistic ancestral techniques, the Luna coffee tables are created and shaped by hand by our skilled artisans. Natural mineral powders and colour pigments blend together to form the table's earthy tones and unique texture. This material which we call 'Lava' is highly durable and resistant to light. The surface is varnished with a water based finish to repel common substances and fluids such as coffee, tea and wine. However the finish is no guarantee against stains so please wipe spills immediately. For day to day cleaning use only a dust cloth. For deeper cleaning use water and natural detergents, not synthetic cleaners.
Lead time
Approx 2-6 weeks
Sizing
80cm x 80cm x 35cm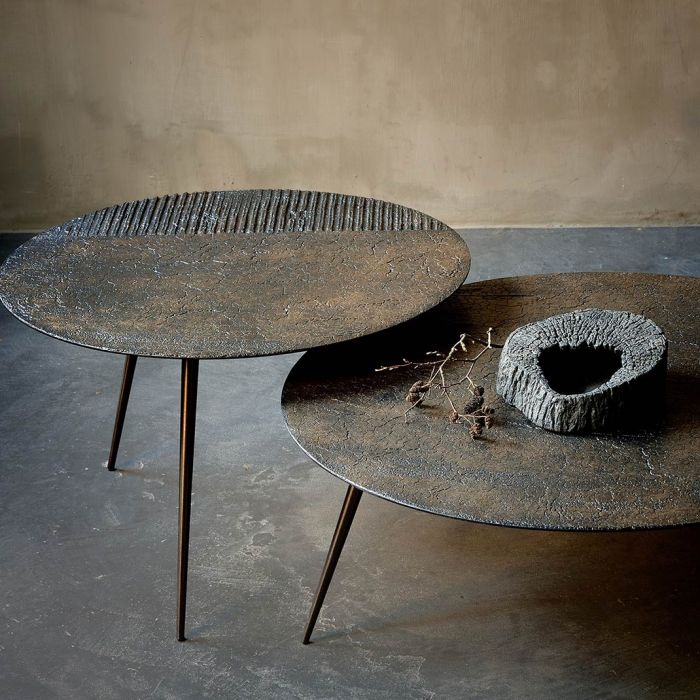 Dispatch
Made to order furniture delivered to you in Approx 2-6 weeks.
Delivery
All our Furniture is a 2 man delivery with Assembly included
More Information
Furniture Care
We outline simple guidelines to keep your furniture looking great.
More Information
Need a little more help?
0845 164 9062
We love to talk all things furniture and help customers.