12 Seater Extending Dining Table

For generous dinner parties and family gatherings, a 12 seat extending dining table ensures everyone dines in style. Just as important, with a large dining table, everyone sits in comfort, so you'll always create an ambience of sociability and companionship for your guests.
There is no doubt that a 12 seat extending dining table will look impressive in your home. But once the entertaining is over you might prefer a cosier dining experience. With an extendable table from Adventures in Furniture, you get the best of both worlds. Featuring a unique roll-out leg system, our extending dining tables can be lengthened or folded away quickly and easily – with no apparent splits in the tabletop. So you can configure the perfect dining set up for you and your family.
All our 12 seat extending dining tables are practical and beautiful. But that doesn't mean they are not unique. Because, while the intelligent functionality might come as standard, the design is in your hands. Available in a stunning collection of styles, sizes, materials and colour options, you can tailor your 12 seat extending dining table to reflect your tastes, lifestyle and space.
Furthermore, to ensure you enjoy your handcrafted 12 seat extending dining table as soon as possible, our made-to-order furniture can be produced in around eight weeks and come with a white glove delivery service option.
Handcrafted Extending Dining Tables
Are you looking for a dining table statement piece? You've come to the right place. Whether you want a bold modern look, striking industrial chic or warm Scandinavian style, we have an impressive variety of beautiful ranges and a generous array of finishes and configurations.
We'll create the perfect extendable dining table for your family gatherings and entertainment. So you can focus on creating unforgettable dining experiences at home.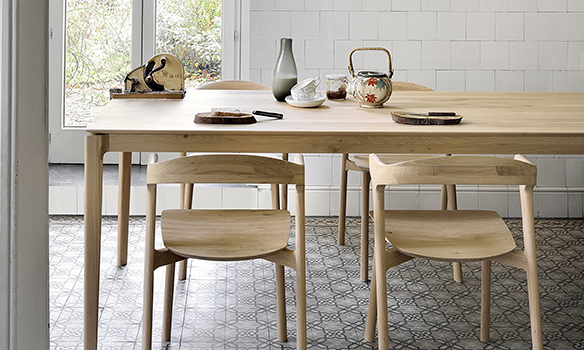 12 Seater Oak Extending Tables
Solid oak tables look fabulous. Oak is warm, elegant, and it oozes character and charm. So if you want a rich beauty, then a 12 seater oak dining table is hard to beat.
But the beauty of oak furniture is more than skin deep. Oak is robust, it is easy to maintain, and it doesn't damage as easily as other woods. Oak is also exceptionally versatile and can be fashioned to suit any style – from timeless vintage to ultra-contemporary. There is a reason why craftspeople have been using oak to make exquisite home furniture for hundreds of years.
Carefully manufactured and made from the highest quality natural timber - with many of our tables FSC certified – our 12 seat extending oak dining tables are solid, sustainable and beautiful. What's not to love?
12 Seater Walnut Extending Tables
Walnut exudes modern sophistication. And, a dark, decadent 12 seat walnut extending dining table will create a rich, refined ambience in any dining space. Ultimately, walnut has a luxurious, indulgent aesthetic that is impossible to replicate. So, if you are looking to infuse a touch of glamour into your home, then walnut is perfect for you.
A stunningly handsome extendable walnut dining table will impress your dinner guests with its sumptuous elegance. But more than that, our unique roll-out leg system will also ensure that your space is large enough to accommodate the people you care about in style and comfort.
Just as important, because we only ever use the highest quality materials and craftsmanship, a walnut dining table from Adventures in Furniture will be strong, hard and exceptionally durable. It's an investment for life.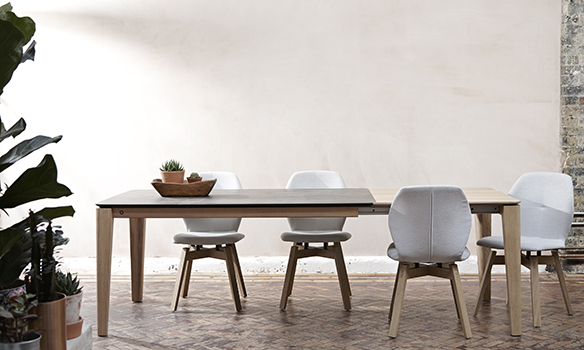 12 Seater Ceramic Extending Tables
A 12 seat extending ceramic table is for people who dare to be different. Beautiful and tactile, when it comes to furniture design, ceramic is super-hot.
Perfect for creating a chic industrial vibe, while celebrating the raw beauty and earthiness of natural materials, a ceramic dining table will always reflect your authentic vibe. And, with Adventures in Furniture, you can make a bold, contemporary statement with a dining table that is uniquely yours.
But it's not about style over substance. Because, as well as being stunning to look at, a 12 seater ceramic extending table is also hard-wearing, heat, scratch, water and impact resistant. It is also ridiculously easy to clean. So, your table will stand up to the rigour of lively dinner parties and everyday family life.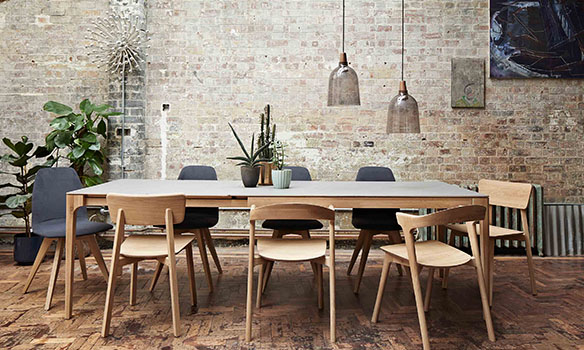 12 Seater Fenix Extending Tables
An ingenious Italian-designed material, Fenix boasts that much desired continental flair. If you're searching for a 12 seat dining table to help create a luxurious, elegant and sophisticated dining room experience, then Fenix could be the one for you.
But Fenix does more than look fantastic. Because, as well as being beautiful, Fenix is also uniquely tactile, with a soft-touch texture that feels incredible. It doesn't hurt that a Fenix 12 seat dining table also wipes clean effortlessly.
Available in a collection of strong, contemporary colours, from inky blacks to bold blues, our 12 seat extending Fenix dining tables can be personalised to your exact requirements. We can even create a striking contrast using wooden table legs and Fenix tabletops. Such eye-catching mixed-material designs never fail to deliver that all-important wow-factor.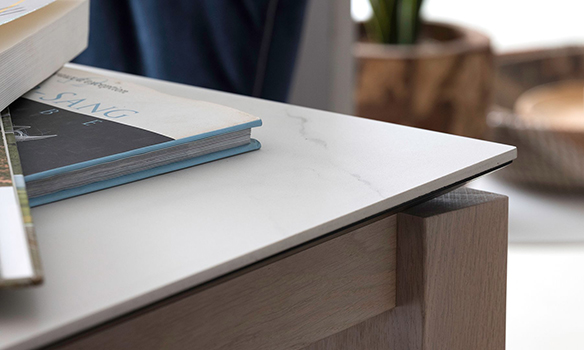 High Quality Craftsmanship
For people who enjoy lively and energetic dinner parties, our 12 seater extendable dining tables are elegant, versatile and functional. They are also handcrafted to the highest of standards.
At Adventures in Furniture, we create enduring pieces. And, with an in-depth knowledge of sustainable design, we know what it takes to ensure your 12 seater extending dining table stands the test of time.
Blending considered design with the highest-quality craftsmanship, and ethically sourced materials – with many of our tables using FSC certified timber - we create furniture that lasts. Moreover, our commitment to the environment doesn't stop at using sustainable materials. As well as looking at our raw materials, we also work hard to reduce the wider environmental impact of our business.
Contemporary Dining Chairs
To compliment your new extendable dining table, we also provide an unrivalled range of modern dining chairs. With a generous collection of materials, fabrics and colours to choose from, there is a chair to suit every taste.
Designed to work in perfect harmony with our handcrafted dining tables, our dining chairs are fantastically comfortable. Even after hours of entertaining. And it goes without saying that they are lovely to look at.
And some of our contemporary dining chairs come with ingenious swivel functionality which adds to their functionality and flexibility. So, whether you use your dining space for reading the Sunday papers, baking with the family, or dining with friends, you can be sure that memories will be created in it.