At Adventures in Furniture, we pride ourselves on crafting beautiful handmade sofas that are fit for purpose and personalities. With over 20 years of experience, we have specialised skills in creating only the most luxurious pieces of furniture for your home that are built to stand the test of time. The beauty of our handmade sofas is not only the high-quality craftsmanship but also our commitment to using the best quality timber and materials for our sofas.
Our skilled craftsmen create each sofa with care and precision, using only the finest quality materials to ensure your bespoke sofa lasts for years to come. Most of our sofas come in a variety of sizes and shapes and a bespoke sofa means that you can customise many key elements – from fabric and colour to cushion types and leg finishes. Investing in a quality piece of furniture is a lasting commitment and each sofa will feel different, bringing you the choice of softer or firmer sofas; deeper or narrower sets and much more.
You can create your very own bespoke sofa in 4 simple steps, it really is that easy. Our experienced team will work alongside you to create a sofa that compliments your personality, lifestyle and home.
Handmade Sofas, Tailored For You
The foundations for each of our handmade sofas start with our strong timber frames which are crafted with care – bringing together a fine balance of comfort and satisfying practical needs. Should you have specific designs in mind or a particular need that needs to be catered for, our friendly team will be happy to help narrow down your search.
Our attention to detail is what sets us apart from the rest - paying attention to craftsmanship, design and what our customers desire. Spoilt for choice, you'll find varying designs and sizes which you can tailor to your needs, making our handmade sofas perfect for any interior.
Already know what sofa size you're looking for? Take time to explore our super comfortable sofas below including deep sofas, velvet corner sofas and chaise sofas.
Step 1 - Choose Your Style
At Adventures in Furniture, we have over 40 custom sofa ranges to choose from, most with FSC certification. So the first thing you need to do is choose your favourite style.
Many of our sofa designs are available with different cushion types – including a feather free sofa cushion. Our styles also include refreshing minimalist designs, some of which are inspired by mid-century Scandinavian influences and others by modern Japanese aesthetics.
Take time to review our popular handmade sofa ranges for inspiration, including the Blade Sofa, Loki Sofa & Austin Sofa.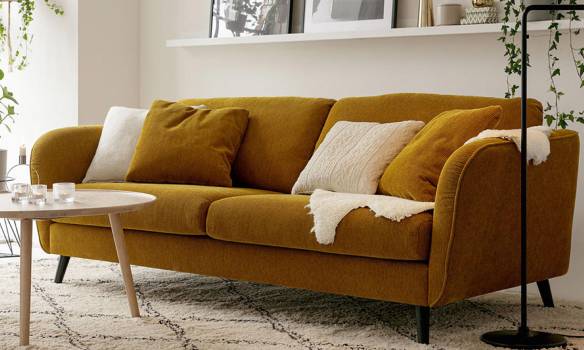 Step 2 - Choose Your Size
Once you have decided upon the style you like, the next stage is to pin down the right size for you. Of course that means finding one that suits your home, and which meets your practical needs.
The right size of sofa for you will depend on your living space and the look you are trying to achieve. Do you want something cosy and compact for a smaller space, or a show-stopping focal point?
We have a generous array of size options for each of our ranges, from wider to narrow sofas, to closed and open-end sofas and spectacular corner options. Your options are limitless.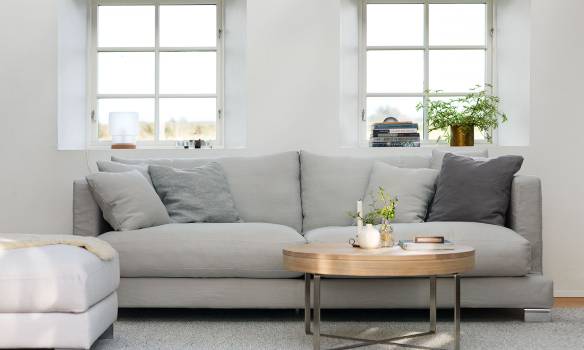 Step 3 - Choose Your Fabric & Colour
All of our fabrics are made from quality materials, and with over 100 fabrics to choose from, you'll be sure to find the right option with us.
Our premium upholstery is some of the finest on the market, with beautiful linens, velvets, cottons, and leathers available for your selection. We're here to guide and inspire, and because functionality is just as important as style, we'll discuss the realities of your day to day living to ensure the best possible fit.
Of course, when it comes to your dream sofa, colour is just as important as style. Passionate about creating the perfect sofa for you, each of our fabrics comes in a range of unique colours, including bright, neutral, bold and pastel shades.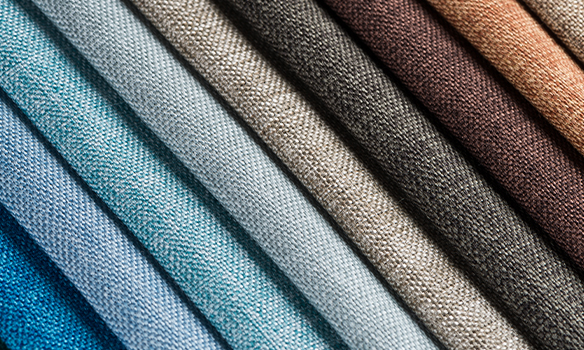 Step 4 - Choose Your Leg Finish
When it comes to designing your dream sofa, the little details often make the biggest difference. Especially when it comes to adding an extra wow factor to your bespoke sofa.
Each of our sofa designs offer a variety of leg options for you to consider. Choose from a contemporary range of FSC certified wood in finishes including natural oak and walnut. Or, alternatively, we also have a beautiful collection of metal legs that offer an elegant appearance.
Whatever finishing touches you opt-for, and whatever style your heart dreams of, we will assist you every step of the way in creating your perfect bespoke sofa.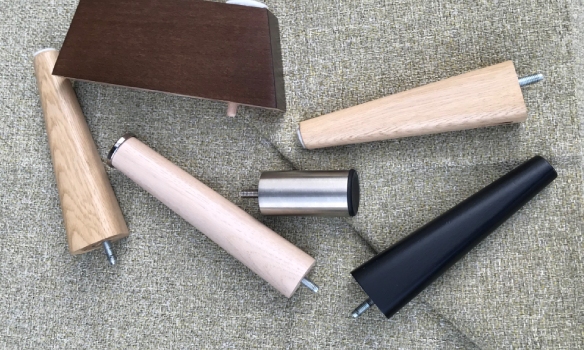 Luxury Bespoke Sofas
Purchasing a new handmade sofa should be an enjoyable experience and we will help you to create a beautiful sofa for you to enjoy for years to come. With over 35 unique sofa styles, you're sure to find your next bespoke sofa with Adventures in Furniture.
Responsible Construction
Our commitment to creating beautiful furniture also embodies our environmental responsibility. Most of our sofas have FSC certification – the gold standard when it comes to timber sustainability. Our sofa workshops have different ecological systems in place to counter their impact on the natural environment including recycling, energy, lighting and heating facilities.
All of our handmade sofas are made in our UK & European workshops which keeps transportation distances down.
Quick Sofa Delivery
All our sofas are made-to-order and can be produced in around 8 weeks. We try to cater to different time frames but we want to ensure that we create you the best quality furniture piece for your home.
We offer a white-glove delivery service where your new piece can be assembled in a room of your choice and all packaging removed from your home. Speak to our friendly team today to further discuss your requirements.