At Adventures in Furniture, we bring you custom modern sofa designs, with variable sizes, colours and fabrics to choose from, so you can create a contemporary sofa that will stand out and fit into your home. Pick your perfect style, select a hue that suits you, and let us know all the little customisations you want. Then we'll create the perfect sofa to reflect your personal flair.
Our range of contemporary sofas offers two of the most important qualities needed in furniture – style and comfort. Adding both of these to your home, we help you to create a living space that you won't want to leave. All our modern sofa designs draw on an array of influences from mid-century Scandinavian to modern Japanese - all wrapped up into what we call London style. And our beautiful contemporary sofas are as distinct as you are.
Plus, while looks are essential, the appeal of our modern sofas goes much deeper than appearances. Constructed using ethical and sustainable materials – including FSC certified timber wherever possible - our contemporary sofas are built to last. Whatever modern sofa you're looking for, with Adventures in Furniture, creating your custom sofa is simple.
View Modern Sofas in Chiswick
Our West London store is conveniently located on Chiswick High Road.
Learn More
View Modern Sofas in Islington
Come along to our North London showroom, located along Upper Street.
Learn More
Our Popular Modern Sofa Ranges
Gain inspiration from our modern and contemporary sofa ranges, available in 38 unique designs and a generous variety of fabric options. We have provided a selection of our most popular ranges below but you can view our complete range here.
Our contemporary sofa ranges incorporate large modern sofas with generous seating room or modern 2 seater sofas for smaller spaces, bringing a higher level of comfort and cosiness. Whether you're searching for a modern corner sofa, contemporary 3 seater sofa, or bespoke sofa, you've certainly come to the right place.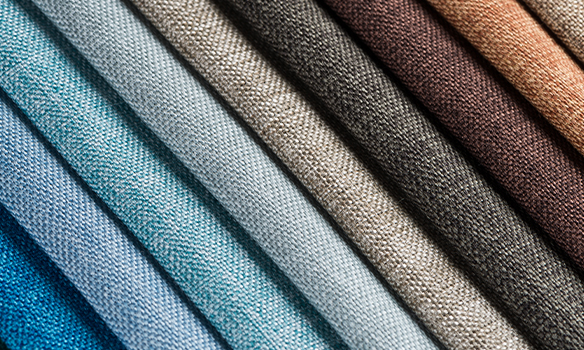 Versatile Fabric Options
Different fabrics have different qualities which suit a range of interiors, lifestyles and personalities. Choose from over 100 fabric options which can withstand the adventures of young children, pet friendly requirements and many more.

You'll find an array of materials available across our range of modern handmade sofas, such as velvets to add regal and dramatic depth, whilst leathers create cooling sophistication and softer cottons offer effortless chic value.

Modern Colour Options
Each fabric comes with a generous selection of colour options for you to choose from. We can provide you with a range of neutral, bold, dark and strikingly vibrant colours, which will help to conjure the tone you desire for your living space.
Whether you're looking to make a statement with a striking modern blue sofa or prefer a neutral grey sofa, we will help you create a stunning piece for you to enjoy for years' to come.
Beautiful Craftsmanship
Our contemporary sofas are handcrafted to the highest standards in our UK & European workshops. Once you have chosen your modern sofa style, it takes around eight weeks to have it crafted completely to your vision and then our super delivery team will deliver and install it in your home.
Whether you select a sedate or vibrant look, you can create your modern sofa into a timeless and stylish piece for you and your loved ones to enjoy.