The dining table is the heart of a home. It's where the people you care about gather for meals, to share stories, to celebrate and to connect. So, when it comes to your dining furniture, it's important to really love it. Handcrafted and impeccably designed, our bespoke dining tables are more than just functional; they also help to create special memories. What's more, with a wealth of styles, sizes, materials and colour options, all our handmade dining tables can be tailored to your tastes, lifestyle and space. For a quality piece of furniture that is uniquely yours, you've come to the right place.
Boasting decadent walnut, timeless oak, and more innovative finishes such as fenix and ceramic, our custom-made dining tables will add a touch of class to your home. And, whether you want an extending table for standout entertaining, or a smaller table for intimate conversations, we have the perfect design for your space.
Passionate about long-term furniture rather than cheap disposable pieces, your handmade dining table will be built to last generations. And, with ethically sourced materials and sustainable design at the heart of everything we do, your furniture is better for the environment too.
Plus, because we know that you want your handcrafted dining table in place as soon as possible, our bespoke dining tables can be made in around eight weeks. Gain inspiration by browsing our beautiful collection of made-to-order dining tables below.
Handmade Dining Tables
Our contemporary dining table range boasts a huge collection of finishes and configurations. But, regardless of the style you go for, when you buy a bespoke table from Adventures in Furniture, you can be sure that it will transform your dining space.
Do you love bold traditional designs that are as elegant as they are robust? Or does a modern, minimalist look reflect your own unique vibe? Perhaps you long for the perfect blend of form and natural materials for that sought-after Scandinavian style?
With a deep knowledge of the principles of furniture design, all our dining tables are as functional as they are beautiful. And, here to advise you on the most suitable materials and finishes for your piece, there is a bespoke dining table to suit every interior, lifestyle and personality.
Bespoke Oak Dining Tables
Oak has been used to make beautiful furniture for hundreds of years. And there's a reason why it has stood the test of time. As naturally beautiful as they are robust, our bespoke oak tables convey warmth, with a rich natural beauty that is hard to beat. From classic designs to sophisticated modern styles, we'll help you find your perfect match.

Strong, versatile and built to last, an oak dining table can also sustain the rough and tumble of energetic dinner parties and everyday life.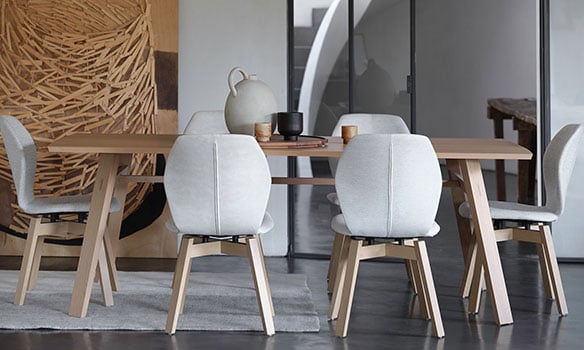 Custom Walnut Dining Tables
Walnut dining tables are deliciously dark and decadent. Strong, hard and durable, the rich tone of walnut is also exceptionally beautiful. So, if you want to grab attention, a bespoke walnut dining table is an indulgent way to make a statement.
What's more, a walnut dining table is an investment for a life. So, why buy "off the shelf" when you can create a truly personal dining experience in your home.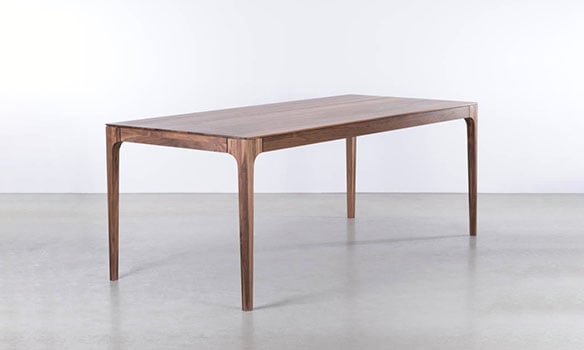 Modern Ceramic Dining Tables
A ceramic dining table is hard-wearing, easy to clean, heat, scratch, and water resistant, and very, very beautiful. Perfect for trendsetters seeking an industrial or ultra-modern style, the combination of design and finish of a porcelain ceramic dining table is ideal for people who dare to be different.
As well as extending and fixed ceramic tables, many of our designs are enhanced with timber to create a striking, eye-catching mixed-material design for a real statement piece.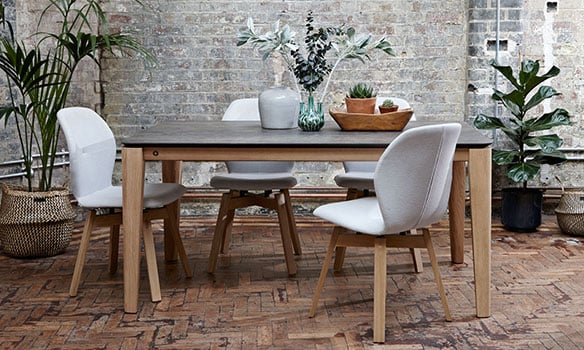 Handmade Fenix Dining Tables
With low-light reflectivity, a Fenix dining table has an extremely opaque surface, resulting in maximum light intensity and a finish that looks simply exquisite. One of the most innovative materials in interior design, when you choose a Fenix dining table, you will experience a soft-touch texture that feels as good as it looks.
Easy to clean and waterproof, a Fenix dining table also boasts revolutionary surface characteristics. So, Fenix doesn't just look super-stylish; it's also one of the most state-of-the-art materials around.
Modern Dining Chairs
From the contemporary to the classic, our bespoke dining tables demonstrate the highest quality sustainable materials, the most attractive designs, and the very best in skilled craftsmanship. And they are all produced with quality, function, detail and durability in mind. Nevertheless, the right handcrafted dining table is only half the story. To get the most out of your home dining experience, you also need modern dining chairs.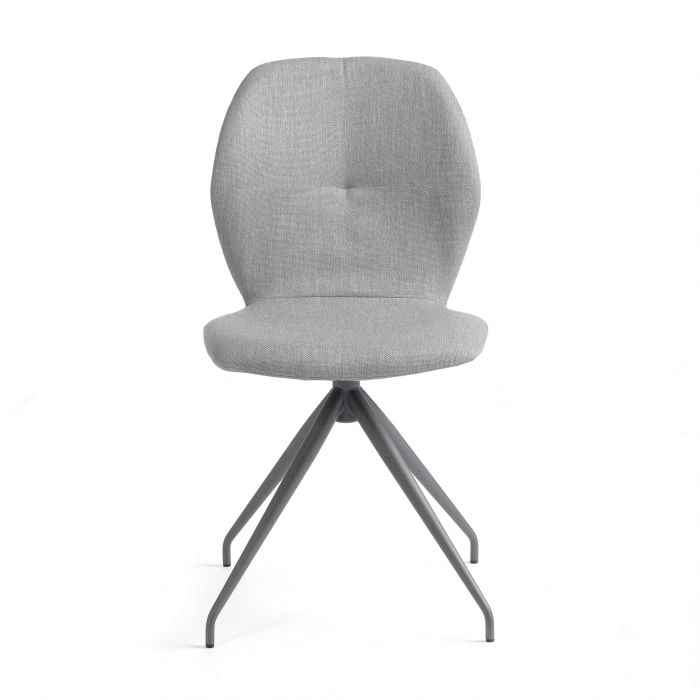 Jay 91 swivel chair
Stylish and super- comfy, our Jay 91 swivel chair can be tailored to your seating needs. And, because of its ingenious swivel functionality, it can adapt and accommodate any future changes in dining space. From calming cotton to vibrant velvet, whether you are mixing or matching, there are hundreds of options to choose from.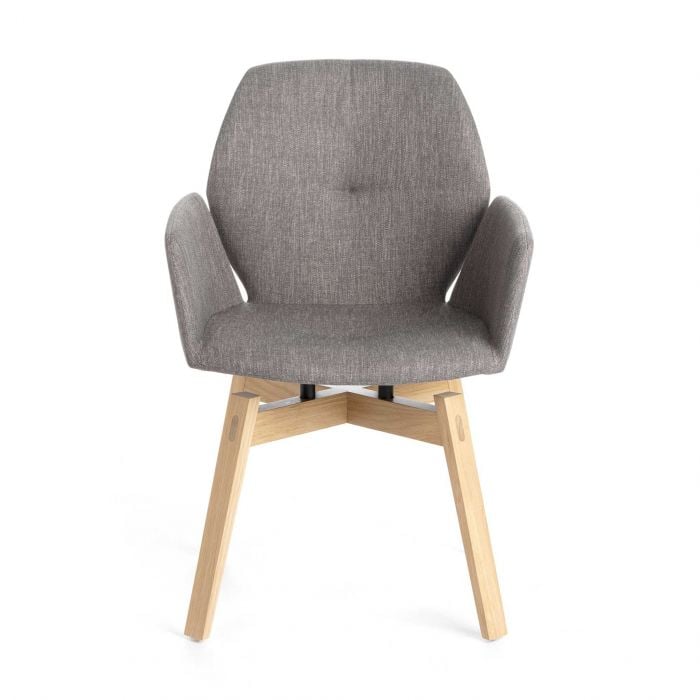 Jay 95 chair - with wooden legs
A highly sought after option for many dining rooms and kitchens, the Jay 95 chair comes with oak and walnut wooden leg options and a lavish selection of fabric and colour choices. It also has a swivel and return option available. Using high-quality craftsmanship and sustainable timber, our dining chairs are ethically sourced, and built to last.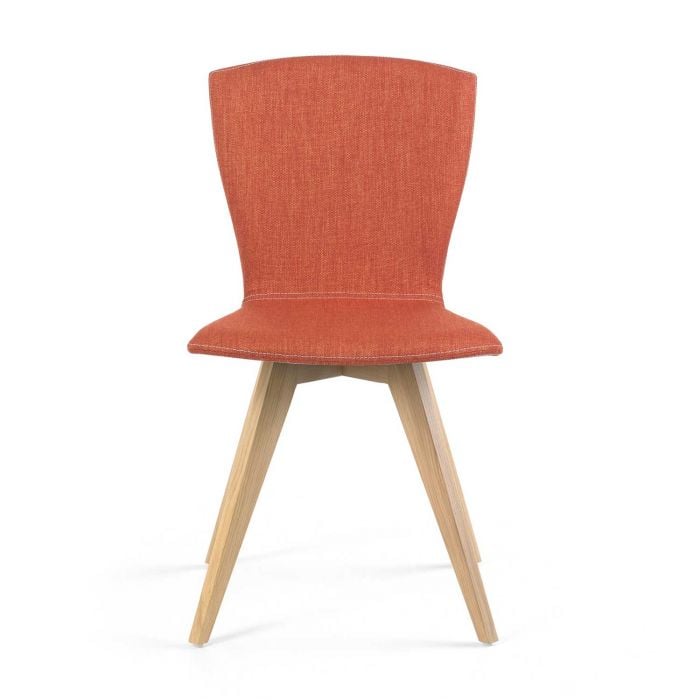 Jay 21 chair
Designed with ergonomics in mind, the Jay 21 chair is ridiculously comfortable. Even after hours of sitting, chatting and entertaining. With oak and walnut wooden leg options, and a stunning range of fabrics and colours to choose from, find a look that suits you, pick those little customisations that make all the difference. Then, once you are completely happy, leave it to us to create your perfect dining chair.